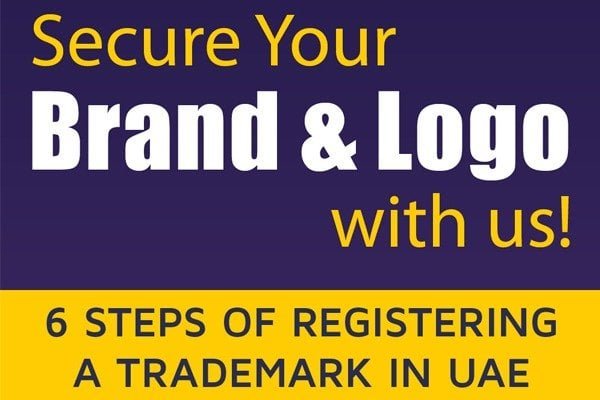 In the United Arab Emirates or anywhere else across the globe, if you choose to not register your brand or trademark, there is a possibility that someone else will. This immediately puts the business that you are running and the products or services you're catering at risk. Trademark registration services in UAE give your brand protection. It provides you with tools in preventing someone else from using the same or similar signs as your business and riding off its back. 
If you don't provide sufficient protection to your brand through Dubai trademark registration, there is also the possibility that someone else will prevent you from growing or expanding your business. Through brand registration, you're within your rights in taking legal action against any party that attempts in registering a conflicting trademark. You'll have the right in suing anyone who operates using conflicting brands that can cause damage to your business. 
As your business quickly becomes a success in the country, the trademark itself will start developing its own intrinsic value. Investors of your business will assess as to whether you've taken appropriate action in providing protection to your brand through securing brand registration.
Brands are a vital asset. Do your research before investing your time and money in launching a new brand. Make sure that the brand fits your product/services. The more different your brand from others in your industry makes it easier to be protected.
Crucial reasons why it is imperative that you trademark your brand in UAE:
Potential investors are always going to check if the brand of a company has been trademarked as it ensures products, services, and the company itself are protected. UAE Trademark registration won't only increase security though. It also provides clarity during mergers or business franchising as a registered brand has an impact on the perceived value of a company.
Changing your company's name, most especially when it already gained a following, can be a costly and difficult task. As you have most likely created an incredible reputation for the business that you are running, it's going to take a serious amount of money and time in rebuilding a brand that's been renamed. As your name, symbol, or logo continues to be unregistered, there's always the risk of another business registering it. This causes a lot of difficulties not only in expanding under the current identity it has adopted but also in operating your business in its present location.

This can't be stressed enough. It's important to make sure that your business has protection against its competition. An unauthorized party that utilizes a registered mark your company owns can be deterred when its presented with your trademark rights. When an unauthorized party happens to damage your brand from using your mark without authorization, it will be in a very legally weak position as you hold the trademark rights. You can easily prevent any further damage from happening to your reputation or business. With Dubai company trademark registration , you're effectively creating a barrier around your brand, which makes it very hard for any other business to imitate you.

There are some key considerations with company trademark registration in UAE. First off, you'd have to know for sure your brand, sign, or logo is absolutely unique. Secondly, you have to make sure that your business trademark is registered and has sufficient protection in all relevant classes.
Find out more- How to Register a Trademark Under Multiple Categories
Brands can attract people with positive feelings and build the trust of the customer on their product or services.
Is your brand protected?

Did you do UAE Trademark registration?
If no Then:
Register a Trademark of your brand and logo with the following easy steps:
Trademark specialists in UAE 
You invest a significant amount of resources in order to build a brand. You're not just investing money with the creation of a trademark; hours of effort and energy have been expended in order to promote a brand. Prior to putting a lot of your company resources into your brand, make sure that you're heading in the correct direction. 
At Farahat & Co, our seasoned professionals specializing in trademarks in UAE can help you with all matters related to trademarking brands. Our team of trademark specialists is experienced and knowledgeable of every single guideline a company has to follow in order to register and protect a brand. To avail our trademark services in UAE, contact us today!
Should I hire experts for Trademark Registration in UAE?
A trademark Expert will be able to handle the whole process of trademark registration for you. The expert will assist in the proper articulation of the products and services which are associated with your business and trademark. If you choose a reputable and experienced professional, you will have someone that responds effectively to any refusal that may be given by trademark authorities for register a trademark in UAE.
Is a Copyright the same as a Trademark?
A copyright provides protection to artistic and literary works. As for a trademark, it is more focused with providing protection on items which define and identify the brand of a company like a logo. The assets of a company do not only represent its money. Trademarks, patents, and copyrights are some of the intangible assets of a company.
You may interested to know: Registration of trademark period in UAE