Payroll Services in Dubai, UAE & Payroll Outsourcing
Payroll & HR Services in Dubai
Farahat & Co., being one of the most experienced HR and payroll outsourcing companies in Dubai, provides excellent payroll and HR solutions that can cater to your needs. The core of any company's success is its team or the employees. Right people must then be placed in the right positions.
Having an HR outsourcing company to provide you with HR solutions, aiding you in employing a qualified and experienced workforce, is an actual boon for your business. With this, you can keep the quality of your business in the highest standards.
Payroll & HR Our Minimum Fees AED 1,000 Monthly
Get A Quote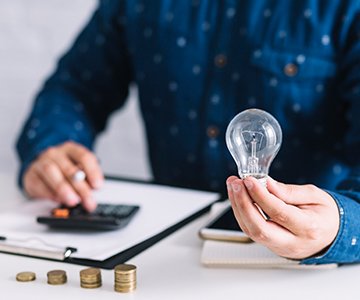 Benefits of Hiring A Payroll Service in UAE
One of the top benefits of hiring a payroll service for your organization is that it gives you the assurance that your bookkeeping responsibilities will be lessened and errors are also reduced.
In some ways, although you are not making a lot of mistakes, it still can cost you when you do your own payroll. The resources, time and energy that you should have spent on making business strategies, implementing them and expanding your firm's horizon are being stolen by the payroll duties that you need to finish.
The payroll process can be quite complicated, thus taking so much time with all the WPS payroll, deductions, hourly or monthly wage, holiday records, sick leaves, overtime, etc. that you need to keep track of. Since payroll is an essential part of a business' financial side, it shouldn't be taken lightly. There are even laws and regulations that payroll is associated with, and for this reason, precise records should be kept.
This is one of the reasons why if you are in the UAE, you need to outsource payroll services in Dubai since this is the key to organized and error-free payroll. With us, you can be assured that WPS payroll and all other duties will be handled by us with quality and free of risks.
Scope of Outsourcing Payroll and HR Departments:
Initial setup of the payroll components
Setup of holiday records for each employee
Adequate pay and deduction components on the payroll system to meet your requirements
Fine tuning of the payroll system to ensure a smooth running of the payroll
Advising or drafting local labor contracts
Updating of compulsory elements according to the potential modifications/evolutions
Transmission and insertion of possible modifications of payroll elements
Sending of transfer orders to the bank
Payslips validation
Processing of monthly payroll for all employees, taking in account salary entitlements, other benefits, and all required deductions
Maintaining monthly payroll register for submission
Review of bank transfer letters, salaries/payroll cheques, and payment vouchers
Monthly payslips for each employee
Calculation of statutory gratuity payments
Annual salary certificate for each employee
Preparation of related certificates
Preparation of journal voucher by cost center
HR Outsourcing Companies in Dubai, UAE
HR duties is a huge responsibility that requires not only time but an effort in creating strategies, recruiting, inducting and retaining manpower in a company. These are not easily done and may be difficult to be handled by one person. This is where hr outsourcing services in Dubai comes in, which ensures that the demands of a business with regard to HR duties are met and even exceeded.
Having an HR outsourcing Dubai company to provide you with HR solutions, aiding you in employing a qualified and experienced workforce, is an actual boon for your business. With this, you can keep the quality of your business in the highest standards. It is indeed advisable to keep your eyes on the expansion of your business, while we help you in this non-revenue-producing area of your organization. We will fill the roles that seem to be missing in your company, meeting your goals and demands.
payroll Services and HR Solutions
As an HR and payroll outsourcing company, we are keen to always present and provide clients with the best quality that we have in our sleeves.
We always keep ourselves updated when it comes to discovering new technologies in payroll and HR solutions that can help us to better serve you. Every now and again, we improve our payroll system and HR strategies. With this in mind, we can always be prepared in deterring problems or avoiding them in the first place for the smooth running of your company. Also, we always value better payroll management services and simplification of processes to better strengthen your business in dealing with payroll and HR duties.
We are eager to give you the top outsourced payroll solutions that you can find with our payroll system, hence in making payroll process easier, we have state-of-the-art payroll software that is more updated than most payroll software in Dubai. On the side of HR solutions, we have a team that is capable of handling any HR duties that you have regardless of the complications that you are facing.
Why Outsource to FAR – Farhat Office & Co.?
Farahat & Co., being one of the most experienced HR and payroll outsourcing companies in Dubai, we provide excellent payroll and HR solutions that can cater to your needs. Our accountants who manage this service also take care of other services that we offer, such as our consultation and processing with regard to the upcoming implementation of VAT in UAE and consultation and taking care of your accounting needs with our bookkeeping and accounting services in Dubai. They also partner with our auditors for Owners Associations in Dubai for auditing services and team up in project developers audit because we are also one of the top auditing firms in Dubai. We also take care of trademark registration in Dubai and renewals of it as well. Aside from these, we are a certified fraud examiner and handle the affairs of an organization when it comes to deregistration of a company.
With our genuine concern to provide you with the best quality service all the time, we always upgrade our HR solutions to better accommodate you and as well as our latest payroll software in Dubai to make payroll process. In this way, we can aid you in being more efficient and profitable.
We work with a high level of involvement, depending on the necessities of business. No matter what the size of your firm is and what industry it functions in, we have a solution for you.
Our firm offers a complete package as listed below:
Hiring candidates and placing them on local residency status
Places your own/chosen candidates or employees on a local legal work permit in Dubai and Abu Dhabi
Headcount restrictions, recruitment freezes and budget restraints
Expansion of your existing team or recruitment of a new workforce
Recruitment of experienced individuals on a temporary or full-time basis
Facilitation of unlimited numbers of employee work permits and legal work permit including legal residency status
Drafting local Labour Contract in Dubai and Abu Dhabi and drafting of other legal documents
The opening of local bank accounts for your employees in Dubai, Abu Dhabi, and Sharjah and transferring of their wages as well
Frequently Asked Questions
What do payroll services include?
Payroll and HR services allow business owners to focus on more important tasks instead of spending valuable time in ensuring employees are paid on time and accurately. Apart from setting up payment systems, a payroll service provider can include the following for a payroll service in UAE:
Monitor employee attendance;
Setup and make adjustments to deposit accounts;
Calculate payroll taxes;
Ensure correct deductions;
Integrate benefits plans;
Ensure compliance with legislation governing payroll;
Provide electronic payroll records (to employers and employees)
What is the system used by the company?
FAR Consulting Middle East makes use of an in-house system and support in collecting, managing, and organizing data in order to process payroll both accurately and efficiently. The firm's payroll service is tailored to meet the different needs of businesses and to help ensure full compliance to state laws regarding employee compensation.
How do I choose a payroll provider?
Not all payroll service providers offer the same exact level or quality of service. When choosing who to hire, the most important factor to take into consideration is what the payroll service entails. Ask for features as you would want to have multiple pay options such as direct deposit, prepaid debit cards or paper checks. You may also want too check whether the firm offers several wage rates, paid time-off management, garnishment payments, and detailed payroll reports, to ensure you get the most bang for your buck