Mergers and Acquisitions
Before you undertake a merger or an acquisition, your organization must take a step back to think strategically; thoroughly evaluate business units, external markets, and competitors in order to determine whether the transaction can play a role in the growth of your business or to ensure strategic capabilities.
Farahat & Co.'s Mergers and Acquisitions (M&A) practice will help in the identification of business unit and corporate objectives. Our m&a specialist will also help determine whether your vision can be achieved through the proposed deal. Our comprehensive service includes analysis of market opportunities, identification of potential acquisitions, and weighing of various industry evolution scenarios. As part of an extensive portfolio review, our Mergers and Acquisitions service also include the following:
Corporate Financial Advisory
The Corporate Financial Advisory team of Farahat & Co. provides creative solutions and independent financial advice to regional and multinational corporates, institutional investors, private businesses, and governments on the lookout to purchase or acquire businesses. To know more about our Corporate Financial Advisory, including Private Equity and Capital Advisory, Government and Infrastructure Advisory, and M&A Advisory, Read more.
Valuation and Modelling
For our Valuation service, we support clients related to valuation issues that surround business restructuring, financing, strategic management, and compliance, in order to ensure they reflect the current accounting and regulatory requirements for tax planning, financing, and dispute purposes.
The Valuation experts of the firm offer independent and transparent valuations, while understanding your business dynamics, value drivers, and specific industry. Our in-house professionals draw on over a decade of experience, benchmarking analysis, and industry knowledge, to apply the most suitable valuation methodologies.
For Financial Modelling, our experts will help evaluate transactions and new market opportunities. Our team will guide you as you formulate and implement key decisions, as well as improve your business' strategic outcomes. Building a reliable and effective financial model is time-consuming; not to mention complex. Trust us to carry out crucial activities you need in related to financial model support, model review, and model-build. We combine our proven financial modelling skills with cross-functional expertise of other departments and in-depth sector knowledge. Read more.
Transaction Advisory
Targeted to help throughout a transaction process, our M&A service includes Transaction Advisory, which assists in the execution of deals, implementation of changes with the aim to deliver synergies and improvements post-closing, and identification of points on negotiations and value.
Helping clients execute and manage high-profile transactions, our experts bring forth real-world experience and analytical skills to address unique problems and diverse situations. As we understand your overall objectives and how a proposed transaction can influence the success of your organization, we help you manage risks and balance them against potential rewards. Read more.
Get A Quote
Specialized Mergers and Acquisitions (M&A) Services
To create value for shareholders, combat declining margins, and address slow organic growth, businesses turn to M&A to gain market access, agility, and/or innovation power. It is not unusual for companies that are pursuing M&A to have high hopes with deals as growth engines. However, M&A often results to companies dealing with presence in several different markets, a more complex services and products portfolio, a larger customer base, and a higher level of operational complexity.
Furthermore, cost synergies take precedence over grinding work of isolating, tracking, and formulating growth efforts and revenue metrics. Cost reduction goals may even be in conflict with a revenue growth opportunity. To increase the chances of an M&A to succeed and to enable growth instead of failing to achieve your business' expressed objectives, seek the help of our in-house professionals. The M&A team of Farahat & Co. has a preeminent reputation from guiding clients throughout a transaction process.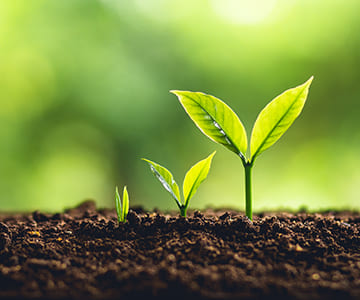 Our Mergers and Acquisitions Advisory Team's Approach:
We help clients select the right deals that will achieve their strategic plans and objectives. We also support clients throughout a bidding process.
Our experts help execute deals successfully, offering a full range of M&A-related services from Corporate Financial Advisory to Valuation, Financial Modelling, and Sales and Purchase Agreement (SPA) Advisory, highlighting matters that need to be taken into full consideration.
Our M&A practice provides functional support in order to deliver a deal's expected returns.
Nothing must be left to chance with a M&A deal. It is critical for clients to know everything about potential buyers or an acquisition target before the deal's closing. Farahat & Co.'s M&A experts analyze and quantify deal-specific risks and opportunities, identify potential hidden costs, commitments, and contingencies, analyze asset quality, and help you develop your negotiating positions.
Frequently Asked Questions
What are key risk areas in an M&A transaction?
Key risk areas in mergers and acquisitions include the following:
Overpaying for deals;
Current valuations;
Insufficient operational diligence;
Maintaining focus and strategic clarity;
Culture assimilation challenges;
Underestimation of amount of integration work;
Underestimation of resources and time required for synergy; and
Inconsistent M&A planning or execution
It is recommended to seek the help of Mergers and Acquisitions specialist to help mitigate risks and increase the likelihood of a successful transaction.
What is the focus of due diligence in an M&A transaction?
Due diligence in mergers and acquisitions, which is performed before signing of a contract, focuses on confirming facts including items in financial records to assess the viability of a transaction and help ensure parties concerned get the best value for their respective businesses.
What are the advantages of mergers and acquisitions?
Company The benefits of mergers and acquisitions depend on specifics of individual deals. Generally, mergers take place as two companies are stronger together compared to when they're competing. As for acquisitions, owners of the company to be acquired are given the chance to realize their investment.