Private Equity and Capital Advisory Services
Private Equity and Capital Advisory Services
A range of businesses, including private equity firms, investment funds, and portfolio companies face complex challenges. They're constantly under immense pressure in raising and deploying capital amid increased competition, geopolitical uncertainty, rising stakeholder expectations, and higher valuations. Successful deals or transactions depend on their ability to move quicker, create greater value, and drive rapid, strategic growth throughout the entire lifecycle of every transaction.
Farahat & Co's local and international network can help source deal opportunities, as well as combine sector insights with innovative, proven, and tested strategies that have already guided the fastest-growing companies across the UAE. With our private equity advisory services, our clients discover new, powerful ways in creating unexpected paths to growth and value, generating myriads of benefits economic-wise for society and investors alike.
Get A Quote
Achieving Optimal Results for Clients
Farahat & Co.'s Private Equity and Capital Advisory Team offers invaluable advice that improves both the financial and operational performance of companies with 'metrics-based' objectives. With verifiable previous successes, senior-level executives as partners, and over a decade of advisory experience, you can ensure all circumstances and issues your business may face are addressed promptly and successfully while utilizing identifiable performance enhancements.
Shareholders and businesses alike often find themselves in positions where they require leveraged financing assistance and/or to raise capital. Through our comprehensive advisory service, you can expect collaborative work alongside your company management as "added value operational partners" with the aim to create new growth and performance plans.
The areas that we often assist are the following:
Export Credit Agency and/or Development Finance Institutions (DFI)-backed solutions
Advice on various capital sources including local and international investment, and bilateral and syndicated bank facilities
Maturing debt facilities that need refinancing
Growth and expansion including financing for a real estate development
Dividend recapitalizations
Raising of asset-backed finance or corporate acquisition finance; and
Short-, medium-, and long-term capital financing solutions
What Sets Us Apart
The firm's team of in-house private equity and capital advisors maintains a strong reputation within the UAE market for providing honest, quality advice. By leveraging the extensive local and global investor and lender network of Farahat & Co., you will be able to find the best financing solutions.
Our dedicated team works together with CFOs as well as the group treasurers of private and public companies, giving them independent and unbiased advice on every single aspect of capital raising, equity raising, acquisition financing, refinancing, deal completion, and execution.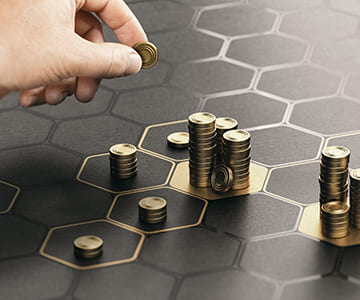 Our Private Equity and Capital Advisory Service comprises of:
Capital Formation
Representation of private equity funds, institutional investors, and family offices investing in SMEs in UAE
In-depth due diligence based on global and local capital and private equity standards
Navigate private equity databases and relationships to match investors to the right opportunities, ensuring closings of deals are timely
Proprietary buy-/sell-side non-auction transactions
Finance
Equity raising
Help achieve liquidity through a recapitalization which enables company owners to retain minority equity after closing or through a minimum of 51% sale or divestiture
Develop optimal capitalization strategies that are aligned with the revised objectives of stakeholders or shareholders
Leverage resources and relationships to provide clients with strategic and financial partners
Acquisition financing
Senior or subordinated debt
Identify appropriate sources as well as optimal structured transactions
Deal structure, negotiate, and financial close
Educate and support new equity recipients using an extensive and arduous due diligence process
Assist clients structure and negotiate definitive shareholder agreements
Guide for an expeditious transaction closing; and
Help execute post-closing strategies for growth and in liquidity events
Turnaround Advisory
Address liquidity concerns
Stabilize core operations
Advise pre and/or post filing of bankruptcy
Revamp under-performing business plans and/or models
Reassess financial models and/or projections
Review and/or develop cost reduction initiatives
Implement cash conservation controls and guidelines
Dispose and identify non-core assets
Plan and implement operational restructuring; and
Implement communication processes ongoing with key stakeholder and financial constituencies
Fund or Investor Representation
Cater to the specific criteria and investment mandate of investors in buy-side transactions
Manage in-country deal processes through the use of proven methods and in-house advisors
Target active investor groups on the lookout for direct participation with transactions and
Represent Fly-in investors that don't have local or in-country infrastructure
Our Commitment
Farahat & Co.'s in-house Private Equity and Capital advisors are adept at addressing liquidity concerns, reviewing financial business projections and plan assumptions, assisting in operational restructuring implementation, and creating a hundred-day plan for post-closing.
Our proven experience and recognition of urgency, combined with the willingness to help clients compete for capital effectively and increase return on investment and time of management, result in a unique approach which is the formula for attaining the best outcome possible.
Call us to book a FREE consultation with our Private Equity and Capital Advisors TODAY!