Mergers and Acquisitions Advisory Services
Mergers and Acquisitions Advisory Services in Dubai
If you're currently on the lookout for equity partners for growth or considering the idea of divesting your company, there's a need for you to engage with a team of competent M&A advisors in order to discuss and explore your options.
Farahat & Co. has in-house advisors that have successfully helped identify the best acquisition targets that fit strategic ambitions of clients and assisted in the sale of companies and businesses to optimal buyers and investors for over a decade.
Get A Quote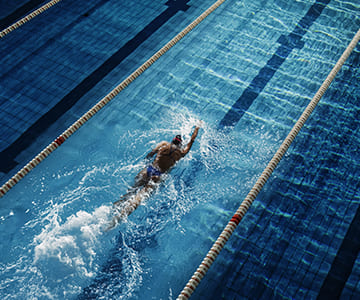 A Blueprint for Your Success
At Farahat & Co., we believe the interests of clients are paramount. Our M&A advisory team recognizes the fact that there are no two transactions that are exactly alike, which is why you can expect to receive a customized approach that fits your specific industry, financial, and shareholder requirements with every engagement. The in-house advisory professionals of the firm take great pride and care in their ability to present strategic alternatives, as well as offer outstanding capabilities to run highly competitive processes.
The firm has extensive knowledge and experience in advising portfolio companies of several different private equity firms, family-owned businesses, and divisions of corporate parents with regards to middle market companies' sale or divestiture. Our professionals also advise clients in relation to growth strategies and provide assistance with both the evaluation and the execution of target acquisition transactions.
Our M&A Advisory Service typically involves the following processes:
Understanding Client Objectives
We invest time, effort, and attention in understanding your specific circumstances to ensure all potential financial and strategic alternatives are properly evaluated and an effective and efficient game plan is developed.
Identification and Evaluation of M&A Targets
Finding valuable acquisition targets requires some finesse and a disciplined approach. To identify and evaluate M&A targets, our M&A advisors will help in defining your acquisition strategy, testing your investment criteria, building a target list, beginning target outreach, and managing the M&A funnel.
SPA Advisory
We advise clients to negotiate accounting aspects of a sale and purchase agreement. The advice would include investigation, guidance and commentary on pricing mechanisms, warranties (if any), indemnity claims, relevant representations, any dispute resolution mechanism related to purchase price adjustments, and all other accounting related SPA clauses.
Valuation
Our skilled and dedicated professionals have years of experience in business valuation. The firm performs an extensive analysis and assessment of privately-owned companies across a range of industries, and evaluate industry trends among other factors so as to inform clients to the range of value that they can expect.
In-depth Business Review
Expect us to devote a considerable amount of time and resources in understanding the intricacies of your industry and nature of business. This particular effort is crucial in the identification of factors that particular buyers need emphasized. An in-depth business review is also necessary to anticipate potential areas of vulnerability and strength that may or may not require further analysis and support.
Identification of Prospective Buyers
The firm and its advisory team have an extensive database and access to resources that will help you identify and qualify financial and strategic buyers. Our team of M&A advisors are experts when it comes to actively marketing deal flow and identifying portfolio transaction opportunities.
Negotiation and Closing
Our M&A advisors can address various issues that may arise throughout a transaction process. We've represented the interest of clients throughout all negotiations not just to maintain the best possible value even during the due diligence of a buyer but also to ensure that the terms of the purchase agreement are both fair and reasonable.
Other aspects that our M&A Advisory Service covers
Asset valuation;
Deal origination;
Deal execution;
Business plan preparation;
Financial modelling of business projections;
Debt raising;
Capital raising;
Private equity financing;
Exit strategy reviews;
Debt restructuring;
Coordinating with other professionals (e.g. due diligence provides, lawyers)
Public to private transaction
Strategic assistance and advice with deal planning
Advice on bid defenses and takeover offers